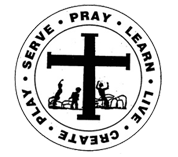 Mission Statement

St. Edward School exists to provide a comprehensive academic foundation teaching catholic values while encouraging stewardship.


Vision Statement
We anticipate a mature, knowledgeable person who is spiritual, responsible, respectful, and uses his/her God given talents toward global citizenship.


School Philosophy

Catholic education is the development of the intellectual, spiritual, moral, emotional and physical growth of the children. A Catholic school staff in cooperation with the pastor and parents provide the foundation for proclaiming the Gospel message, celebrating the liturgy, developing a faith-filled community and living the Good News of Jesus through ministry and service to others.

We believe that a peaceful and happy environment promotes educational achievement. Students are motivated in their individual learning with positive reinforcement and discipline. We believe that teaching methods stimulate students to develop their God-given abilities, self-esteem and promote the understanding of Christian justice in the community and world.