ST. EDWARD CATHOLIC SCHOOL EXISTS TO PROVIDE A COMPREHENSIVE ACADEMIC FOUNDATION TEACHING CATHOLIC VALUES WHILE ENCOURAGING STEWARDSHIP.
Mark Your Calendars

Library every Tuesday. School Mass every Wednesday at 10:30 am

On Tuesday, Jan. 22, the 8th grade will be starting their day at the public school for FAC/SHOP classes. Seventh grade will come to St. Ed's to begin their day. ​

Jan 24 -

Report cards and family folders go home

Jan 26

- 6:30 pm Movie Night in the gym

Jan 27 - Feb 1

- Catholic Schools Week

Jan 27

-

Pancake & sausage breakfast/ Open HouseJan 31

-

Alumni Lunch​Feb 2 - 5:30 pm "A Magical Night Out"

Parents are welcome to come, we ask that you let Mrs. Garvey know ahead of time if you are going to dine with us. Please let notify the school by Jan 22. You can do this by simply

clicking here

and filling out a

short form

or calling the school. This is so we can know how many will be eating that day!

Click here

to see the schedule for the week We are excited about CSW this year and hope you can come!!

---

Magical Night Out

Now on facebook check it out!!

Click here

Catholic Schools Week is summed up with the

Magical Night Out

on February 2nd. Tickets are now on sale for $35 each. Each ticket includes a meal, one drink ticket and entertainment by

Jett Skrien, the illusionist

. You may also purchase a Gold Sponsorship for $200 which includes two dinner tickets and a sponsorship or reserve a table for eight for $350. Tickets are available at the rectory office or the school office. You can contract Julie Pohlen at 828-7392 or Shelly Ratajczak at 829-2680 with ticket orders or any questions.

Links

2 New Initiatives for St. Edward Catholic School

First is beginning the licensing process for daycare for ages 3 & 4.

The school will need to hire a staff member to teach our preschool.
This preschool would offer classes for 3 year olds, 4 years olds and a junior kindergarten (4-5 year olds) beginning next fall.

Second is extending the after school program to include summer care.

1. Summer programs will be available on a week by week basis during the summer months to students between the ages of 5-12.

2. Additional staff members will also be needed for this program​
​210 W 4TH ST
MINNEOTA, MN 56264
OFFICE (507)872-6391
​ FAX (507)872-5263
JACI GARVEY-PRINCIPAL
FR. CRAIG TIMMERMAN- PASTOR
SHARON FOX- ADMIN ASSISTANT
---
Powered by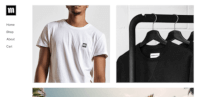 Create your own unique website with customizable templates.