| | |
| --- | --- |
| Schwan's Fundraiser for technology updates. Use Campaign ID 42925. Only 9 days left to reach our $1,000 goal, so check it out today. Still short of our goal. | |

Mark Your Calendars

Library every Tuesday. School Mass every Wednesday at 10:30 am​ ​

Feb 17 -

10:30 am

Confirmation

in Ghent

Feb 18

- There will be school today.

Snow Make up Day Feb 19

- 6:00 pm Education Committee meeting

Feb 20

- 10:30 am School Mass

7 & 8 gr

3:30 pm - 6 pm P/T Conferences

Feb 21 -

Birthday Lunch

Feb 22

- Science Fair ( judging will begin at 8:15 am, Projects will be open for viewing at 12:30 pm Awards at 1:00 pm

Announcements

​We will have the

Google Expeditions

kit (virtual reality learning) in our school all of next week. We will have it set up in the gym on Wednesday evening during conferences. Stop in to see what it is all about!

​​Feb 15

There

will be school

on Monday, February 18th to make up for one of our many snow days. There

will be afterschool program

on this day as well.

​AR prizes today

Miss Electricity presentation at 1:15 today for grades 2-6

Ticket turn in day next Tuesday, only 2 more turn in days!! Extra tickets are available in the office if needed. Remember if we meet our goal of $5500, the entire school will go to the movies in Hendricks. Let's work hard to sell those tickets to meet our goal!

Congratulations to Audyn Traen for winning this week's incentive drawing. Next ticket turn in day is Tuesday, Feb 19. Get your tickets today to have a chance to win some great prizes. Let's get our name on this list. We only have 25% of our goal. Tickets are only $5 each. Get yours today.

"Miss Electricity"
Links
​210 W 4TH ST
MINNEOTA, MN 56264
OFFICE (507)872-6391
​ FAX (507)872-5263
JACI GARVEY-PRINCIPAL
FR. CRAIG TIMMERMAN- PASTOR
SHARON FOX- ADMIN ASSISTANT
---
Powered by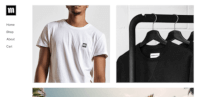 Create your own unique website with customizable templates.