Courses Taught:
Spanish 1-8
Science 1-6
Catechesis of the Good Shepherd Helper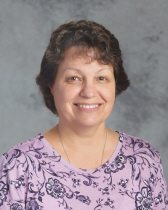 Hello!
I teach Science and Spanish. I love using hands on activities for the students and getting them involved in the subject matter. We do some STEM activities in science. In Spanish we do projects and interactive speaking exercises. I like to teach the children to be aware of the world around them, both in nature with outdoor projects and teach about different Spanish cultures.
I am so grateful to be at St.Edward's and be able to teach these subjects to our students.