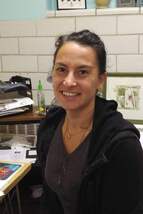 Ms. Hohlfeld is doing a great job with our preschoolers. We would like to encourage you to visit our preschool room to see what all the fuss is about. We will be offering rolling enrollment, meaning that we will be accepting new students any month of the year. Children must be at least 33 months old to attend.
Supply list

Please DO NOT LABEL

Glue (1 bottle white Elmer's)
Kleenex (2 boxes, neutral color, no characters please)
Watercolor set (8 color, Crayola preferred)
1 roll Scotch tape
1 pack Ocelo sponges without the scrubbing pad

Please LABEL

Backpack (no wheels, without cartoon characters preferred)
Indoor shoes to be kept at school
Please do your best to limit the amount of bold, vibrant colors.
Extra clothes (including underwear, socks, shirt, and pants) to be kept at school in a Ziploc bag with your child's name on it.
Plastic folder (without cartoon characters preferred)
Each student will need to bring the following:
● 4 masks
● 1 clipboard-grades (1-8)
● 50 paper lunch bags
● Water bottle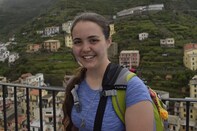 ​Miss Kampa
is from St. Cloud, Minnesota, but Bismarck, North Dakota became her "second home" during her 4 years at the University of Mary. Her hobbies and interests include a love of photography, jigsaw puzzles, baking, being outdoors, playing Ultimate Frisbee and spending time with her family! This past summer she was a Totus Tuus missionary for the Diocese of St. Cloud. She is so excited to continue working with children and teaching them about the faith!
Supply List

Please DO NOT LABEL

Glue (1 bottle white Elmer's)
Kleenex (2 boxes, neutral color, no characters please)
Watercolor set (8 color, Crayola preferred)
Pencils (1 pack YELLOW #2)
1 roll Scotch tape
1 pack Ocelo sponges without the scrubbing pad
Plastic folder (without cartoon characters preferred)

Please LABEL

Backpack (no wheels, without cartoon characters preferred)
Indoor shoes to be kept at school
Please do your best to limit the amount of bold, vibrant colors.
Extra clothes (including underwear, socks, shirt, and pants) to be kept at school in a Ziploc bag with your child's name on it.
Each student will need to bring the following:
● 4 masks
● 50 paper lunch bags
● Water bottle