January 17, 2019
There will be
NO SCHOOL
tomorrow or Monday – January 18 and 21. Enjoy your long weekend!
Today is
end of the 2nd quarter/1st semester
! Teachers are currently working on report cards and they will be sent home with the family folders on January 24th; digital copies will be available on RenWeb.
On Tuesday, Jan. 22, the
8th grade
will be starting their day at the public school for FAC/SHOP classes.
Seventh grade
will come to St. Ed's to begin their day.
Catholic United Financial Raffle
is underway! The first ticket turn in day is next Tuesday, January 22! All students turning in a full book of sold raffle tickets will be entered into to drawing for a $10 Scrip card! Turn in days will continue every Tuesday through February 26th. If you need more tickets, please contact Sharon in the office.
Our next school
Mass
will be on Wednesday, January 23rd . The 3rd and 4th grades will be leading us. *Note this is a change; 5th and 6th grade will lead the following week.
The PEACE committee is sponsoring a
Movie Night
, Saturday, January 26th in the school gym beginning at 6:30pm. There will be concessions (pizza, popcorn, candy and water) available. All families are welcome!
Catholic Schools Week 2019 is around the corner!
A calendar of events has been included in this week's parent folder. It is also available on the web-site under the calendar tab. Please look through the events and feel free to join us for any of the activities.
Mark your calendars for
Sunday, January 27th
!
Plan to attend Mass at St. Edward Church and then join us in the basement after mass for a
Pancake Breakfast
. Help the Students and Staff of St. Edward's School kick off Catholic Schools Week. The 3rd , 4th and 5th grade students and their parents will be serving from 9:00am-12 pm. Take out will be available. Cost: Adults - $8/ Kids (Ages 5-10) $6/ Kids (Ages 4 and Under) Free. When you are finished eating, wander over to the school to participate in the Open House scavenger hunt. We hope to see you there!!
The
alumni lunch
is scheduled for Thursday, Jan. 31st. This meal is open to all 9th -12th grade St. Edward alumni! Invitations have been sent to all of these students. Please have them RSVP with Sharon in the office.
It's time to clean out those toy boxes and closets! We are still in need of prizes for
Mardi Gras
on
Friday, February 1st. If you have small, medium or large items you'd like to donate for the wishing well or larger items for the raffle, they would be greatly appreciated. If you have questions please feel free to contact Mrs. Horner or Ms Novotny.
Family Lunch
slips need to be returned by next Tuesday, January 22nd. Your cooperation is needed so we are able to order and properly prepare for our extra guests.
As part of our Catholic Schools Week tradition, we hold
small collections
throughout the week where we give back to our community. Families are asked to participate in these collections if they can. On
Monday
we will be collecting…
adult socks, travel size shampoo, soap deodorant, toothpaste, toothbrushes, gum, gloves, band-aids, etc.
for a socks that soothe event with local homeless shelter. On
Tuesday
we will be collecting non-perishable food for the food shelf. Also on Tuesday, some students will be making fleece blankets to give to local charities; we are asking for donations of new fleece (1 1/2 to 2 ½ full yards) for this project. On
Thursday
we will be collecting items for the Sisters of Mary, Morning Star in Ghent. They are especially in need of paper towels, light bulbs and tape. On
Friday
each family should bring in something (cakes, bars, cookies, a basket of fruit, etc.) for the cake walk.
Don't forget to get your
tickets for the Magical Night Out!
Tickets are $35.00 each. They include a meal, one drink ticket and entertainment by Jett Skrien - The Illusionist. You may purchase a Gold sponsorship for $200 which includes 2 dinner tickets and sponsorship or you can reserve a table for 8 which is $350. Tickets are available at the rectory office or school office. Contact Julie Pohlen at 507-828-7392 or Shelly Ratajczak at 507-829-2680 or any questions you may have. Tickets need to be purchased by
January 27th, 2019
.
On Tuesday evening, the parish council approved St. Edward School moving forward with two major initiatives. The first is that we will begin our application process for a licensed preschool within St. Edward School. This preschool would offer classes for 3 year olds, 4 years olds and a junior kindergarten (4-5 year olds) beginning next fall. The school will need to hire a staff member to teach our preschool.
The second initiative includes an expansion of our after school program to include summer care. Summer programs will be available on a week by week basis during the summer months to students between the ages of 5-12. Additional staff members will also be needed for this program.
​
Please pray for us as we work toward making these changes at St. Edward School. There are numerous details yet to be worked out. We would appreciate and welcome your thoughts and questions as we move through this process.
May God Bless,
Mrs. Garvey
Powered by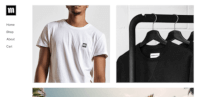 Create your own unique website with customizable templates.