Library
In storytime, Mrs. Bot has been reading some "scary" Halloween themed books for story time. Students particulary enjoyed "Creepy Carrots" by Aaron Reynolds. Students were able to take home a paper carot and turn it into their very own creepy carrot.
Spanish
​First graders have been studying colors. Second graders are learning about commands and other common expressions.

Social Studies
1 & 2 grades are enjoying learning about wants and needs.
Science
We had fun learning about energy with the Science Museum.

Music -
1st grade & 2nd grade - did a great job performing their songs at our Christmas concert. The went to the Manor and sang for residents.
PE -
​Students in Kindergarten and 1st grades have been actively participating in various tag games learning to tag each other nicely without slapping or pushing. Students have played Pound Puppies, Johnny Cross the River, Bulldozers and Builders,and Jake the Snake.
Students in 2nd grade thru 8th grade have been actively participating in various forms of Capture the Flag (outside) and Fort Knox. Students work on their dodging and fleeing skills a well as learn about offensive and defensive strategies.
​
Math/ Language Arts - first and second grades are reviewing and are now learning new concepts

Religion - the 2nd grade celebrated their First Reconciliation.
Powered by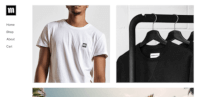 Create your own unique website with customizable templates.